Careers
Join a Winning Team at Schlossmann Honda City

Welcome to our Career Opportunities page!  View our Job Listings
If you're looking for a career opportunity in the automotive industry as a valued team member at the Schlossmann Automotive Group, your search is complete. Schlossmann Automotive has a great history of providing excellent automotive career opportunities in the Milwaukee area for sharp, energetic people.
Review the positions available at one of our dealerships and apply via instructions in the job description.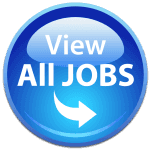 About Our Company
Our Team is the reason why we are the number one dealership in Milwaukee. Our employees truly make a difference in the lives of our customers and our community!
Our History
Since the Schlossmann Family opened the dealership in 1989, we've steadily grown to one of the region's best dealerships, regardless of brand! We've grown year over year and we're not looking back either! Just last year, we again expanded our facility and added an extra 21 service bays, a 5 lane driveway and modernized our customer service write up and waiting areas, which not only look good to our customers, but helps our employees do their jobs more effectively on a daily basis!
Please take a look at our open position on the Careers page and apply today!
Building a Legacy
Schlossmann Honda City is one of the Midwest's best dealerships, centrally located in Milwaukee on Highway 100 and proudly serving the Milwaukee, Waukesha, Brookfield, Racine and Kenosha communities in Wisconsin since 1989. We have been the recipient of many awards in our history including Honda's prestigious Presidents Award, Parts and Service Council of Sales Leadership Award and most recently earned the level of being a Honda Masters Circle Dealer, which demonstrates our ability to effectively serve our customers on a day-in day-out basis.
We offer a 5 day work week, apprenticeship mentoring, paid training and the latest technology which will help you not only here at Schlossmann Honda City, but deep into your career! We also recently completed construction on our brand new, state-of-the-art 76,700 square foot facility which we know will help attract customers and keep our employees happy! Schlossmann Automotive has a great history of providing excellent automotive career opportunities in the Milwaukee area for sharp, energetic people so please take a look at our open positions on the Careers page and apply today!
Benefits
Medical, Dental and Vision insurance are available.
Our apprenticeship mentoring program will help when you get up to speed once you join our team!
Our employees are owners of the business and enjoy annual profit sharing!
We believe in employee recognition on a monthly basis!
We are part of Honda's Technician Training program focused on developing our technicians!
We'll Show You The Way!
We feature an Internal Mentorship Program (similar to an apprenticeship), which focuses on our ability to perform routine maintenance competitively and in a timely manner. We aim to recruit entry level technicians, train them on the basics & hopefully promote through the process until they become Master Diagnostic Technicians.
There are 4 levels to the program. Basic is the "entry level" and/or student level. Most people in this category have limited (perhaps someone who works on their own vehicle) to ZERO automotive repair experience. They possess the desire to become automotive technicians and through a vetting process we determine if they have the necessary aptitude to start this career path. The Basic techs are paired into teams of 2 and work under the very close supervision of the Express Service manager (an experienced express technician) and are only allowed to do the very basic of services such as,Oil change, tire rotations, wipers & air filters etc. The Basic position is often filled with individuals in a technical training school/program. The student splits their time between school and working at the dealership and as these individuals gain knowledge and experience and demonstrate the desire to advance they are considered for promotion. These individuals will be required to become "Honda Certified" by taking a series of web modules.
The Apprentice technician is an individual that has progressed from within our system after demonstrating the proper skill set and the desire to advance. With that in mind we also will hire someone into this position that already has the necessary skill and training. The type of worked performed by an Apprentice tech are maintenance items such as mounting and balancing tires, brakes, tire repair, fluid exchange services and some light mechanical repairs. These individuals will be required to maintain their "Honda Certified" status and begin taking a series of technician training web modules and additional learning in a classroom environment.
Once an individual has been promoted to a line technician, and out of the mentorship program, they will be placed under the guidance of the shop foreman and/or their mentor. These individuals are required to maintain Honda Web certifications, improve their knowledge and skills, for consideration to attend outside training allowing them to progress to a Master Diagnostic Technician. Our goal is to fill every technical position from within!