Honda HR-V Dashboard Light Guide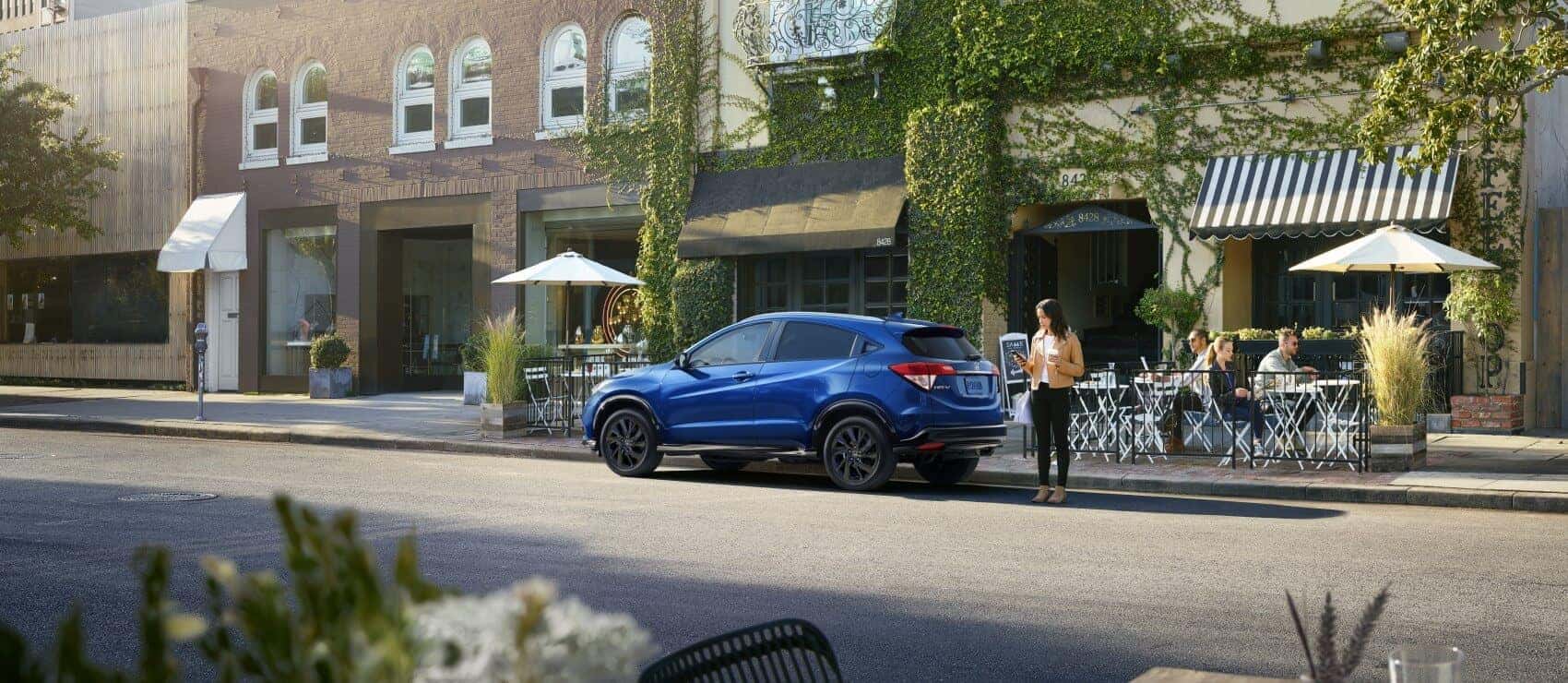 Taking good care of your car can ensure there will be more fun adventures in the future. There's always something exciting going on near Milwaukee, Greenfield, and Waukesha, Wisconsin, and it's important to make sure your ride is ready for those drives. Part of the care and preparation means knowing what your car is trying to tell you.
Your Honda HR-V has plenty of ways to tell you when it needs some TLC to keep going. This Honda HR-V dashboard light guide help you know what your next steps should be as you're out on the road. When your HR-V needs service, you can count on the experts at Schlossmann Honda City.
---
Urgent Lights
BRAKE—This red light indicates a problem with the brake system, including when the brake fluid level is low. Braking is essential to your safety, so find a safe space to pull over and call a Honda technician for assistance.
Parking Sensor System—This icon looks like a "P" and indicates an error with the parking brake. Keep this in mind when you pull over and call for help.
The Malfunction Indicator Lamp could refer to varying potential problems with the engine. Whether it's emissions, cylinders, or something else, an expert Honda tech will be able to diagnose it.
The Supplemental Restraint System—This icon looks like a belted passenger with circle. When lit, it indicates an issue with the system itself, side airbag, or seatbelt tensioner. This should be checked out by a technician ASAP.
The high and low temperature indicators look like a floating thermometer and are tied to the coolant temperature. When blue, the temperature is below ideal conditions. When red, it is hotter than optimal.
Electric Power Steering—This icon looks like a steering wheel with (!) and indicates a problem with the electric power steering system. Drive carefully and contact a Honda technician.
The Tire Pressure Monitoring System icon looks like a (!) and lights up when it detects low tire pressure in one of your tires. Contact your nearest tire center for advice on your next move.
---
Honda Sensing® Driver-Assistive Technologies Lights
When you're out on the road and exploring the area, you'll be covered from hazards thanks to the intelligent technologies in the Honda Sensing® suite. These features will keep you protected from all sorts of hazards, so it's good to know when they run into trouble.
The Road Departure Mitigation system looks like a car driving over lane markers. It helps you stay in your lane and avoid accidentally veering off the road. If this light remains on, there may be something obscuring the sensor, or some other problem is causing a malfunction.
Adaptive Cruise Control lets you set a safe follow distance from traffic ahead. This icon appears as the letters "ACC" and turns green when the system is engaged. If yellow, there is a problem with the system.
The Lane Keeping Assist System helps you stay in your lane and prevent accidental side swiping. This icon appears as the letters "LKAS" and when green, it is functioning as normal. When yellow, a malfunction has occurred.
The Collision Mitigation Braking System™ will apply the brakes to slow you down and minimize the effects of an impact. This icon appears as cars colliding. If it starts blinking, there is an error with the system.
---
Get Service for Honda HR-V Headlights Today
When you find yourself in need of automotive service around Milwaukee, Greenfield, and Waukesha, WI, then our certified Honda technicians will help resolve your dashboard lights and get you back out on the road. Get your HR-V serviced and ready for action at our Schlossmann Honda City service center today!