Honda Service near Greenfield WI

---
Part of owning a car is making sure your Honda always gets the proper care it needs. That includes both its regularly scheduled maintenance services and whenever an unexpected problem arises.
No matter what type of Honda service near Greenfield, WI, you need to schedule, you can do so here at Schlossmann Honda City! From oil changes to transmission repairs, our service team is ready to get to work on your Honda and make sure it's in top shape as you drive around Greenfield!
---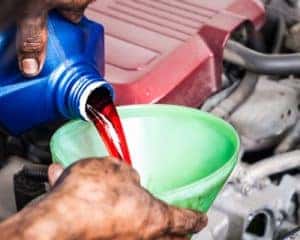 Over the years, there are a handful of services your Honda will need to have done regularly. These include having various fluids changed, certain parts replaced, and other systems inspected. This is all done to make sure your car is performing at its best and will continue to do so for many years.
Luckily, we make it easy to get all the necessary services your Honda needs done quickly and conveniently. With our Express Services Lanes, you can stop by any time that's good for you to have services like an oil change and tire rotation completed. You don't even need to schedule an appointment first.
Whenever you have a little free time, just stop by and our certified technicians will be able to get to work on your car. They can even perform a free multi-point inspection to make sure all the other systems and parts within your vehicle—from the battery to the tires—are in great condition as well.
Need to Have Your Honda Repaired?
When it's time to have even more complex services performed on your Honda, you can continue to count on our team here at our Honda service center near Greenfield, WI. Whether your vehicle has been involved in a fender bender or a warning light has appeared on the dashboard, go ahead and make an appointment at our service center.
Then, our certified technicians will be able to quickly assess the damage or find out what's causing the warning light to come on. Once they have a diagnosis, they'll then come up with the best solution to fix the problem for you and have your Honda back to performing and looking its best!
While We Work on Your Honda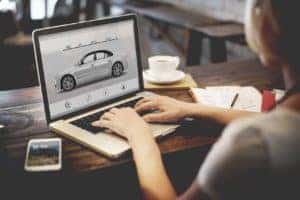 While the oil in your Honda gets changed or our technicians fix the brakes, you can relax in our waiting area. We'll have refreshments there for you, plus you can connect to our Wi-Fi so you can get some work done or just watch a show while you wait.
We also offer our free shuttle service. That way, you can get back home or head back to the office while your car is being serviced. Then, when your car is ready to go, we'll come pick you up so you can get your car and be on your way once again!
---
Get Honda Service near Greenfield WI
Drivers in the Greenfield area can stop by our service center any time their Honda is due for maintenance or needs a repair. Just schedule an appointment online with our Honda service center and let our certified technicians here at Schlossmann Honda City get to work on keeping your car driving at its very best on the roads of Greenfield!
---