How Many Miles Should a Used Honda Have?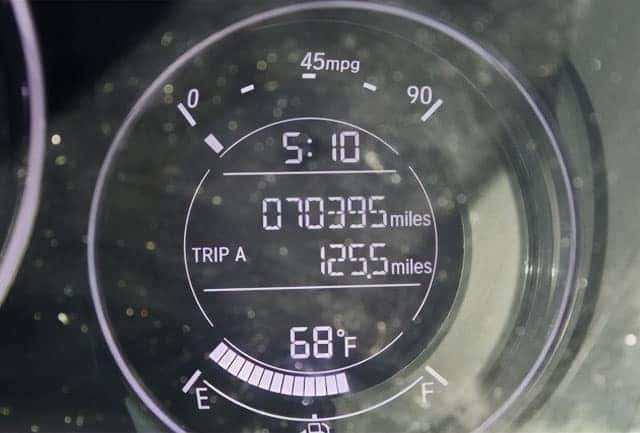 If you're looking for a used Honda around Milwaukee, you may have questions, and Schlossmann Honda is here to help. A lot of customers who may be new to the used car market could be unsure of what to look for. A common question we hear involves the mileage on our used Honda. What is "good mileage" on a used Honda? The answer to that question has changed a lot over the years, so let's talk about what you should be looking for today.
Good Mileage on Used Cars
Conventional wisdom for most used car buyers is that a car should average about 10-15,000 miles per year. So, take the car's current mileage and age and divide accordingly. If it's in that range then it's hitting the average. The assumption is that cars with less than average mileage are better buys. That's the basic formula to get you started, but there is more to it, especially for a particularly reliable brand like Honda.
Additional Factors to Consider
There are a number of factors that don't immediately stand out that can significantly impact the value of a used car. A well-maintained used car of any make will likely have more life in it than the average. Similarly, how the vehicle was used can impact its longevity. While it may seem counterintuitive, a well-maintained vehicle that enjoyed a lot of smooth highway miles could last longer than a poorly-maintained vehicle that sat around a lot. The latter will have lower than average mileage but could be a problem down the road.
Honda's Certified Used Car Standards
Honda's Certified Pre-Owned program has rigorous standards for our vehicles to meet in order to qualify. Once qualified, they make excellent values for shoppers who want to enjoy the value of a used car while still having the peace of mind granted by a factory-backed warranty. Honda offers three types of coverage based primarily on the vehicle's age. The most recent model years are eligible for HondaTrue Certified coverage, which includes a 7-year, 100,000-mile powertrain warranty, roadside assistance, and much more.
You can shop our current Honda CPO inventory anytime. Our inventory of pre-owned Hondas eligible for CPO coverage changes often, so check back or get in touch to tell us what model you're looking for. We regularly have loyal Honda customers returning to trade in for the latest model year, so we have access to many late-model used Hondas.
Are you looking for a used Honda? Let us know on Facebook or Twitter. Then visit us here at Schlossmann Honda City. We're your source near Milwaukee, WI for new Honda, used cars, and great auto service. Servicing with us is easy, you can make an appointment online! Want to sell your car? We're making great deals on trades! You'll see why Schlossmann Honda City is your Milwaukee car buying destination.