Wintertime Honda Maintenance in Milwaukee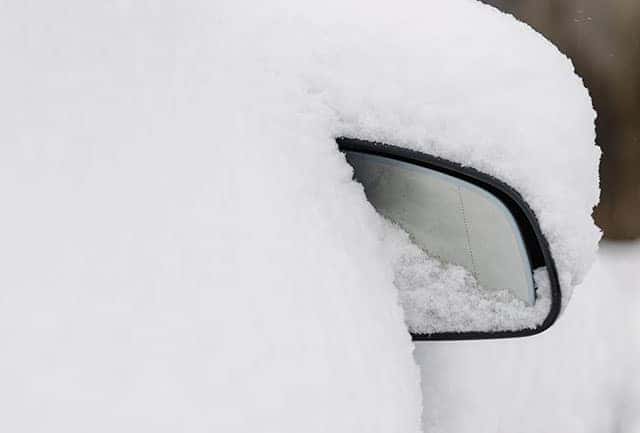 If you check your calendar, you'll find winter isn't over until March 20th this year. In Milwaukee, that means we've got a lot of cold weather ahead. At Schlossmann Honda City, we want to keep you warm and on the road in your Honda, so we've put together some tips for keeping it in top shape during the long winter.
Tires
Check your tires, because they're key to performance on any icy roads during an early morning commute from Delafield to downtown. Chilly air can cause a loss of air pressure, which can lead to ineffective contact with the road. Further, check your tread depth, if it's too shallow, Schlossmann Honda City can get you a set of Honda-approved replacement tires.
Wipers
Your wiper blades are important for visibility during our town's average 49 inches of snow each winter. You don't want to be caught with low visibility during a storm when you're trying to get home on West Bluemound. We can replace your blades and top off your washer fluid, which is designed not to freeze in cold weather. We can recommend Honda winter blades to handle the heavy snowfall.
Battery
Like your tires, the cold weather can also affect your battery, and you don't want to be caught in the cold at the Metro Market. The Honda-certified technicians at Schlossmann Honda City can check your battery and replace it if needed.
Fluids
We mentioned your washer fluid earlier, but there are other fluids to keep an eye on. Your antifreeze is key to winter performance, of course, but brake fluids and oil should also be checked.
Don't let the last breath of winter catch you off guard. Bring your Honda or any vehicle to our Milwaukee service department for a complete winter review. We'll check it out and recommend any required replacements, giving you peace of mind in the winter days ahead. Servicing with us is easy, you can make an appointment online! We're your source near Milwaukee, WI for new Honda, used cars, and great auto service. Want to sell your car? We're making great deals on trades! You'll see why Schlossmann Honda City is your Milwaukee car buying destination.