Tire Specials in Milwaukee, WI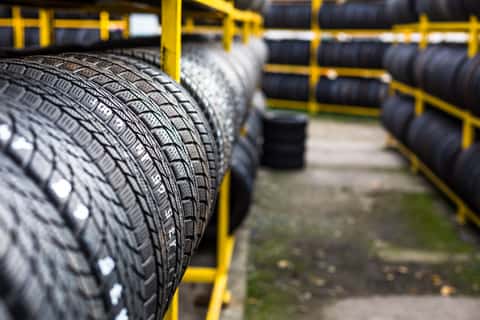 Welcome to Schlossmann Honda City in Milwaukee, where we take pride in offering an expansive range of tire options from leading manufacturers. No matter what type of tires you're in search of – be it high-performance tires, snow tires, or fuel-efficient ones – we have got you covered. Our commitment is to help you find the ideal set of tires that perfectly matches your driving requirements.
We understand that choosing the right tires is crucial for your driving experience. The tires you select can significantly impact your vehicle's performance, safety, and fuel efficiency. That's why our team of tire experts is dedicated to assisting you throughout the tire selection process. They possess in-depth knowledge and expertise to guide you based on factors such as your driving habits, vehicle specifications, and local weather conditions. With their assistance, you can make an informed decision and find the tires that best suit your needs.
---
Free Tire Inspections
We also recognize the importance of tire maintenance in ensuring optimal performance and safety, especially in challenging weather conditions. To help you keep your tires in top shape, we recommend regular inspections. At Schlossmann Honda City, we offer free tire inspections for your convenience. You can simply drop by without an appointment and request one of our Honda Service Advisors to inspect your tires. They will check the tread depth, inflation PSI, and balance, ensuring that your tires are in excellent condition. Our tire inspections are conducted by skilled technicians who specialize in Honda vehicles. We prioritize your safety and aim to provide you with peace of mind on the road. By keeping up with tire maintenance, you can prolong their lifespan, enhance fuel efficiency, and enjoy a smooth and comfortable driving experience. Visit us today!
---
Buying Tires in Milwaukee
Honda City is the best place to buy tires in Milwaukee or Waukesha. We have an expert staff of service and parts advisors to give you the information and pricing you need to make an informed purchase decision. Call us or contact us online for a quote for you specific make and model vehicle and we'll take care of the rest!